---
Aistear in Room 1
The boys and girls in Room 1 have been having great fun with Aistear every day before home time.
The Aistear Curriculum Framework provides the children with opportunities to engage in a variety of types of play like Creative play, Language play, Exploratory play, Constructive play, Pretend play, Pretend play and Small world play.
For the month of January, our Aistear theme was The Hospital. The small groups the children firstly plan their play and the children then play with support from Ms. Coogan and Ms. Walsh. The children loved learning all about the hospital, they learned lots of new vocabulary to do with the hospital, what kind of people work in the hospital and we got to act in the role of all the different people in the hospital such as the patients, doctors, nurses, receptionists parents etc.  
Room 1 then got a visit from Sophie a nurse who told us lots about her job, showed us her uniform and even let us use some of the hospital equipment such as the stethoscope. The boys and girls had such fantastic questions to ask Sophie!
For the month of February we are learning all about Spring and the garden centre in Aistear, stay tuned for more updates and pictures!
Recommended Posts
June 27, 2022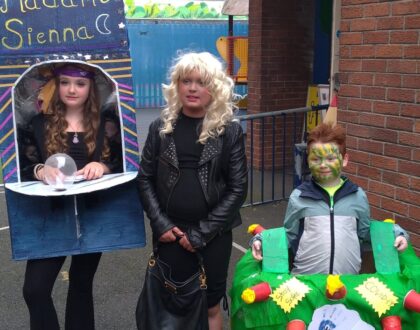 October 22, 2021
June 22, 2021
---
Sorry, there was a problem.
Twitter returned the following error message:
Could not authenticate you.
---