---
Room 10 News
Sixth Class have been very busy recently! We visited the Four Courts in December, where Joanne O'Donnell aka Chloe was found to be guilty of her crime! 
In January we began learning about World War I and the Easter Rising! We enjoyed a very informative walk to Pearse Street library where Katelyn's grandad showed us around the 1916 exhibition! We visited lots of famous landmarks where fighting took place during Easter week, passing the GPO, Liberty Hall, the Shelbourne Hotel, Stephen's Green and the Royal College of Surgeons. 
Just last week we held a class election. Everyone wrote a speech for homework outlining the reasons why they would like to be Class Taoiseach. Cathy, Miss. Kelly and Miss. Fleming each gave us a mark out of ten. The marks were added together and the children with the highest combined totals made the ballot paper. There were ten candidates running for election. Each candidate canvassed the yard looking for support. There was a moratorium on canvassing the day before the voting! Daniel acted as presiding officer. Everyone cast their vote. The candidates with the lowest number of first preference votes were eliminated. Their votes transferred to the other candidates. There were three spoiled votes. In the end it was between Sophie and Seán. A recount was called for and everyone waited anxiously on the result. Sophie was victorious and deemed elected on the fifth count!
Here we are outside Leinster House, where the TDs meet in the Dáil. Maybe some day we will have a representative from our class there!
Recommended Posts
June 27, 2022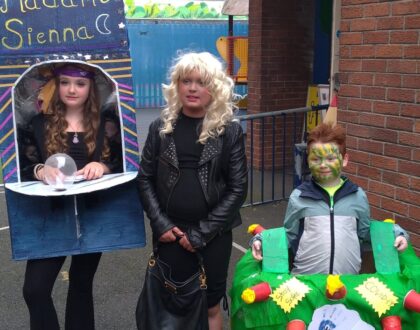 October 22, 2021
June 22, 2021
---
Sorry, there was a problem.
Twitter returned the following error message:
Could not authenticate you.
---