---
Budding artists- Spot the Difference with our Self Portraits!
We have been busy in room 7 getting creative in the last few weeks. We have been very lucky to welcome two NCAD students into our class- Julie and Sean who have been teaching us the tricks of the trade. We have worked with a range of art materials including inks, printing materials, sticks and paints and next week we will be using cardboard for some construction work. Thanks so much to our visitors for all we have learned and well done to all our budding artists!! 🙂
Recommended Posts
June 27, 2022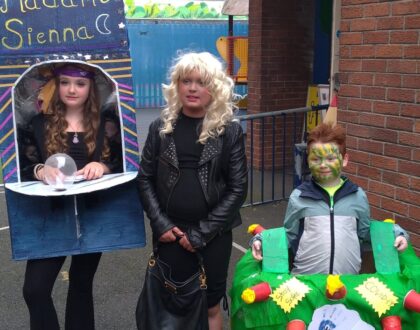 October 22, 2021
June 22, 2021
---
Sorry, there was a problem.
Twitter returned the following error message:
Could not authenticate you.
---