---
Proclamation Day in Room 9
We had a very productive time preparing for Proclamation Day in Room 9. We spent part of it reading over our PowerPoint presentations on The 1916 Rising. This inspired us to recreate a scene from that week using a range of materials. This was a thoroughly creative and enjoyable arts and crafts lesson. The children worked in groups of four and decided on a moment that affected them most.
Most groups chose the GPO under attack from the Helga and this was inspired from the scenes of devastation and ruin which occurred during the 1916 Rising. One group were most affected by the sombre and heartbreaking executions in Kilmainham Gaol and chose that as their setting.
Overall we had a great time learning about the 1916 Rising and taking part in all the activities organised by the school on the day.
Recommended Posts
June 27, 2022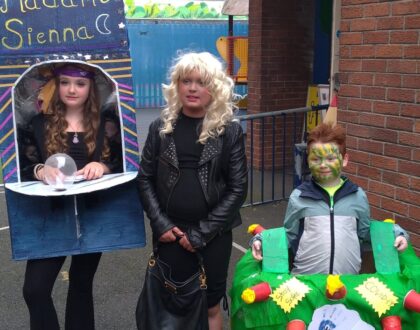 October 22, 2021
June 22, 2021
---
Sorry, there was a problem.
Twitter returned the following error message:
Could not authenticate you.
---