---
Maleek Lawal RIP
No farewell words were spoken, no time to say goodbye.
You were gone before we knew it and only God knows why.
On Friday October 7th 2016 we lost our beloved student and friend Maleek Lawal.
Maleek was a friendly and cheerful boy with a great smile who brightened up each day in St Audoen's. His classmates in Room 9 are deeply saddened at the loss of their wonderful friend whom they have known since Pre-School. Maleek was a fine young man who had a very positive influence on those around him, he was an example as to the character and attitude we should emulate. He has been described by his friends as loyal, honest and a great go-to for advice or a shoulder to lean on. Maleek was eager to participate in all school activities but he especially loved football, he supported Barcelona and enjoyed the competitive banter with his friends!
We extend our heartfelt sympathy to Maleek's family; Rukayat, Marzuq and Muyeebat; we have a wonderful community whom I know will support and comfort you all during the sad days ahead. While words can never fully express how much he meant to us and our sense of sadness; we share in this time, our love and memories of Maleek.
A legacy is etched into the minds of others and the stories they share about you. We miss you terribly, Rest in Peace my friend.
When tomorrow starts without me
Please try to understand
That an angel came and called my name
And took me by the hand
And said my place was ready
In heaven far above
And That I would have to leave behind
All those I Dearly Love
So When Tomorrow starts without me
Do not think we're far apart
For every time you think of me
Remember I'm right here in your heart
x
Recommended Posts
June 27, 2022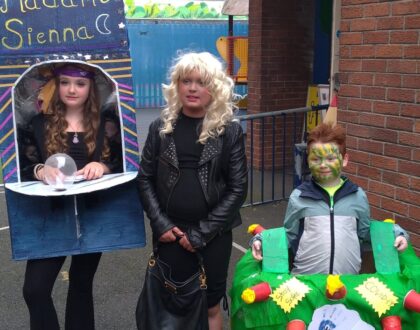 October 22, 2021
June 22, 2021
---
Sorry, there was a problem.
Twitter returned the following error message:
Could not authenticate you.
---