---
Last Roots of Empathy Visit!
What an amazing end to our programme this year! Grace was on the move this visit, crawling freely about and feeling adventurous and spending time interacting with the children. We so enjoyed watching her explore the space and seeing her sunny personality shine through. She seemed to like her gifts and we had such fun sharing our wishes and celebrating Grace at the party.
We even got to meet Grace's dad; a huge thank you to both of Grace's parents for your commitment to bring Grace in for all her visits, the kids learned so much and we so appreciate it.
We all hope to see you again really soon Grace!
Recommended Posts
June 27, 2022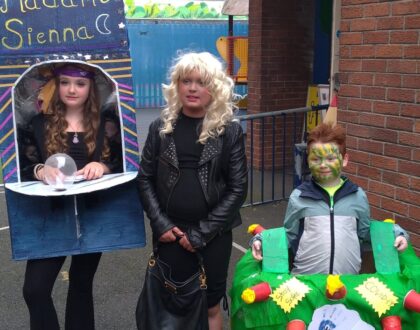 October 22, 2021
June 22, 2021
---
Sorry, there was a problem.
Twitter returned the following error message:
Could not authenticate you.
---