---
Irish Aid Awards Finals
This year Room 8 participated in the Irish Aid Awards with a project on Climate Change. We started a petition to inform people in our community and worldwide about the impact they have on the world. Out of hundreds of applications ours was chosen as one of the 15 finalists in the country. We attended an awards ceremony on Tuesday in the Department of Education to receive our award.
Luke, Ali and Megi represent the school and showcased the classes project.
The competition standard was very high and the children enjoyed looking at the other the projects from other schools.
The children were presented with a special award from Irish Aid for all their hard work. Irish Aid said that the competition this year was bigger than ever and that it was incredibly difficult to choose the best 15 projects. We're all very proud of the efforts of the children in creating such an exciting and worthwhile project.
The children got to meet Jim Gavin, the Dublin football manager. He spent many years working for the Irish Defense Forces and was very impressed that the children's petition reached people in every continent in the world!
This is the award the class received. It will hang in the school for many years to come.
A very proud teacher with his wonderful students.
Recommended Posts
June 27, 2022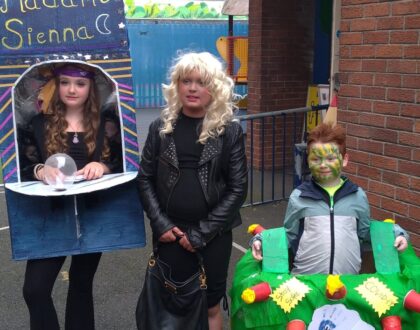 October 22, 2021
June 22, 2021
---
Sorry, there was a problem.
Twitter returned the following error message:
Could not authenticate you.
---