---
Autumn Wreath: Hand Printing
In Room 6 we love Autumn. Its such an interesting season to learn about. We are enjoying decorating our classroom using Autumn colours. This week we made an Autumn Wreath. We firstly painted our hands and made hand prints. Then we cut them out and stuck them together. It's currently on our classroom door and Ms Meagher even got one for her door too!!
Recommended Posts
June 27, 2022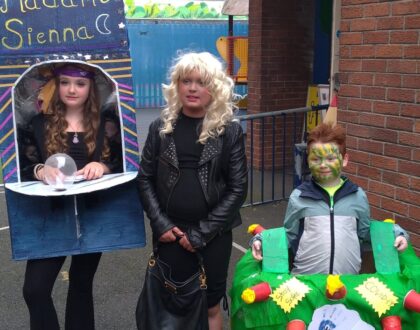 October 22, 2021
June 22, 2021
---
Sorry, there was a problem.
Twitter returned the following error message:
Could not authenticate you.
---