---
Seachtain na Gaeilge in Room 6
Everyone in Room 6 (especially the adults) has great fun during Seachtain na Gaeilge.
With a dress up day, a treasure hunt and a mini céilí, we had lots of fun in our classroom.
Larry the Leprechaun left clues around our school which led us to a pot of gold in our classroom.
A big congratulations to David who not only won star of the week, who also won our best dressed competition.
All of us can't wait to celebrate Seachtain na Gaeilge again next year 🙂
Recommended Posts
June 27, 2022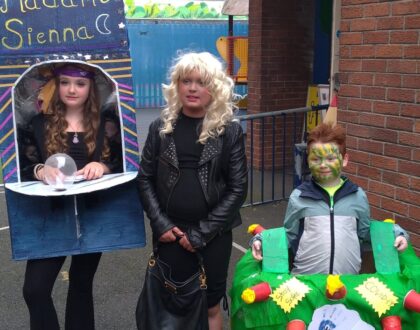 October 22, 2021
June 22, 2021
---
RT @charliemackesy: For the schools going back today. A very brave journey.. https://t.co/0bD0Qo3Jpn
RT @poetryireland: Part of our Poet in Residence's work is engaging with schools to help foster creativity and a love of poetry in children…
---