---
Trip to Tayto Park
On a glorious, sunny Monday morning 3rd, 4th and 5th class embarked on their school tour to Tayto Park. There was palpable excitement as we boarded the double-decker bus on our 50 minute journey to Co. Meath. After a quick spin up the motorway we found ourselves on winding country roads as we approached the park. The first indication of our arrival was the towering monstrosity that is the " Cú Chulainn" rollercoaster  which dominated the skyline.
After arriving we met with our tour guides and explored the zoo which included American bison, Amur tigers, racoons and goats.
Next on the agenda was a tour of the factory where Tayto makes its crisps. Here we explored the production facility and learned the history of Tayto crisps and about their maker Joe " Spud" Murphy. Did you know that not only does Tayto produce Tayto brand of crisps but they also make Skips, Rancheros, Kings, Hunky Dorys and lots more.
Once we got lunch out of the way it was down to the business of going on all the rides, zip-lines and climbing walls. Everyone was very excited and even the teachers tackled their fears and took on some of the thrills Tayto Park had to offer.
Unfortunately we came to the end of our trip and had to get the bus back to St Audoen's; however, this was made a lot easier by the free box of crisps we got as we exited the park. Maybe we left at the right time too as this picture of the journey home can testify to.
Recommended Posts
June 27, 2022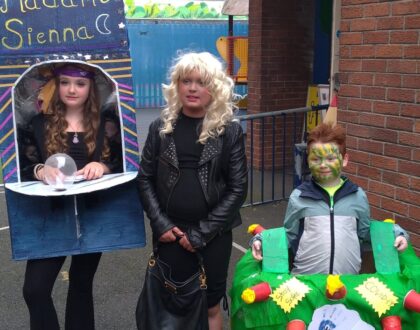 October 22, 2021
June 22, 2021
---
Sorry, there was a problem.
Twitter returned the following error message:
Could not authenticate you.
---