---
St Audoen's Hurling vs St. Clare's Harolds Cross May 2014
Well done to our senior hurlers on their super performance on Thursday. They played a selection of pupils from St. Clare's in Harolds Cross. There were some outstanding scores in the game including Jason Farrell's and Devon Kennedy's goal, Nathan Maguire's goal and two points and Daniel McCann's long range goal. However it would be a shame to just mention the scores as all players gave their best efforts. Other notable performances included Alex Dorofte in goals who made some excellent saves, Pawel Konkol and Leon Wilson in the backs who tried very hard to keep out the goals, Kane Graham and Lee Dunne in midfield and Patrick Mihoc, Lee Dunne, Ben Norton and Sean Roche in the forwards. Unfortunately the opposing team only had 11 players so some of our own boys gracefully elected to play with them to ensure a fair game was had and a special thanks goes to these boys who included Conor Brennan, Darragh Salinger, Rhys Walsh, Luke Gantley, Devon Kennedy and a few more. Overall it was a fantastic game that was played in great spirit and determination. Our Man Of The Match award for this game was a tough one to choose but we decided to give it to a man who worked tirelessly for both teams as he played a half for each side and he never gave up, he was making tackles in all four corners of the pitch and that man is Darragh Salinger. Well done Darragh! Keep it up boys and don't forget to practice at home.
Recommended Posts
June 27, 2022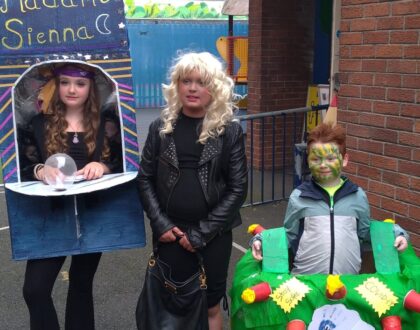 October 22, 2021
June 22, 2021
---
Sorry, there was a problem.
Twitter returned the following error message:
Could not authenticate you.
---