---
Safer Internet Day 2019
Yesterday February 5th was Safer Internet Day; this is an EU wide initiative to promote a safer internet for all users, especially young people. It is promoted in Ireland by the PDST Technology in Education and Webwise.
The Theme for Safer Internet Day was "Together for a Better Internet". This week in St Audoen's we will be discussing safe and responsible internet use with the children.
Talk to your child…… did you know that in Ireland, 40% of  children aged between eight and 10, are speaking to strangers online with almost a third of them speaking to strangers every day or at least once a week.
St Audoen's Survey
You might remember that we conducted a survey last November, amongst our students from 3rd to 6th Class.
Here's what we found:
65% of your children have said they feel tired in school.
60% of your children are playing video games that are classified over 18's containing violent or sexually inappropriate content.
47% of your children bring either a tablet or a smartphone to bed.
27% of your children have said that they've spoken to a stranger online
20% of your children have said that they have watched something inappropriate online
13% of your children have said that they've posted an image online that they don't want you, their parents/guardians to find out about
Get involved!
What can Parents do? #BeInCtrl:
Talk to your children about the following:
#Control – Keep control of what you share online and with whom. A person you only know online may not be what they claim to be. Anything you send to someone, post online or do over a webcam can be saved/recorded without your knowledge. These images can then be shared anywhere and with anyone.
#Trustworthy – A friend of a friend? Don't accept friend requests from someone you don't know. If someone online says they are a friend of a friend, exercise caution – it is easy to post fake photos or stream a fake video, ask your friend if they have met them in person.
#Reality Check – Be aware of your online presence – think about how your online profile makes you appear to others.
#Location –  Put your safety first – don't share your location or meet up with someone you have only met online. Keep your private stuff private – don't share private information such as your address, phone number or school, and use the maximum privacy settings on your social media accounts.
Log onto https://www.webwise.ie/ for some helpful advice and tips.
Recommended Posts
June 27, 2022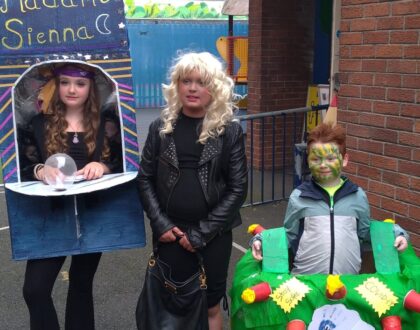 October 22, 2021
June 22, 2021
---
Sorry, there was a problem.
Twitter returned the following error message:
Could not authenticate you.
---