---
Room 6 at the Panto!
Today all of the boys and girls in St Audoen's went to The Tivoli Theatre to see Beauty and the Beast.
Room 6 had a wonderful time! We sang, jumped about and danced a lot. Sammy Sausages was really funny. The best part was when some of our Teachers got up to dance on the stage; Mr Finan was very funny!
Recommended Posts
June 27, 2022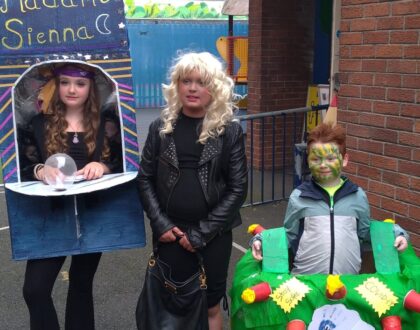 October 22, 2021
June 22, 2021
---
RT @charliemackesy: For the schools going back today. A very brave journey.. https://t.co/0bD0Qo3Jpn
RT @poetryireland: Part of our Poet in Residence's work is engaging with schools to help foster creativity and a love of poetry in children…
---