---
Mindful Colouring In Room 8
Mindful Colouring In Fourth Class
As part of Mindfulness in the school we have started Mindful Colouring in Room 8.
The children take a very detailed picture like the one above, and add colour. We focus in here, on the children's concentration. They need to pick out patterns and create their own vision.
The children colour in complete silence. The only sound in the room is soft music and the sound of pencils and markers on the sheet.
Today we listened to Sigu Ros – Hvarf Heim.
You can listen to it here.
These quiet moments help the children to focus and connect with how they feel.
Recommended Posts
June 27, 2022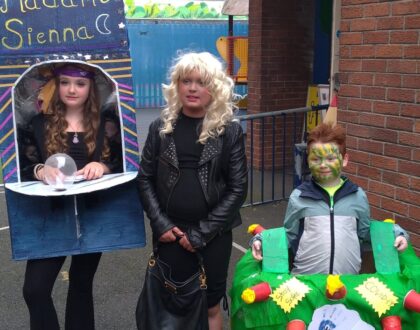 October 22, 2021
June 22, 2021
---
RT @charliemackesy: For the schools going back today. A very brave journey.. https://t.co/0bD0Qo3Jpn
RT @poetryireland: Part of our Poet in Residence's work is engaging with schools to help foster creativity and a love of poetry in children…
---