---
Marathon Kids Launch Day
Today was the launch of Marathon Kids by Dublin City Council, so we brought our talented runners out to Santry Stadium to take part.
It was a tough course for the children. The survived the mud before making their way into the famous stadium.
You can almost feel the speed and effort from the photos today.
Santry Stadium has become a second home to St Audoen's since Mr Fitz has joined our staff. We're looking forward to many more days out up there with our wonderfully talented students.
Recommended Posts
June 27, 2022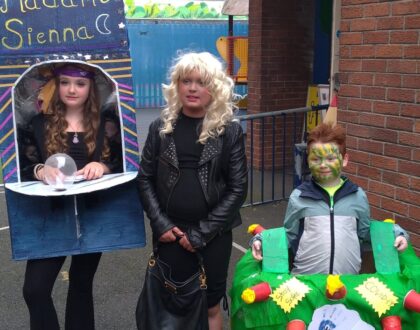 October 22, 2021
June 22, 2021
---
RT @charliemackesy: For the schools going back today. A very brave journey.. https://t.co/0bD0Qo3Jpn
RT @poetryireland: Part of our Poet in Residence's work is engaging with schools to help foster creativity and a love of poetry in children…
---