---
Last Roots of Empathy Visit 2017
It was an emotional farewell in Room 4- as we had our final visit from the beautiful Patsy and her mum Jennifer last week. Patsy has grown so much and has made many special bonds and friends in 2nd class. 2nd class created a wishing tree for Patsy with their own individual wishes for Patsy's future. Also, a photo album full of our memories gathered from the year. The children enjoyed their party and treats as a celebration of Patsy. We would all like to thank Jennifer and Patsy so much for coming to visit us all year and teaching us all about babies, feelings and empathy. We will all miss you and hope that you will come back to visit again soon.
Recommended Posts
June 27, 2022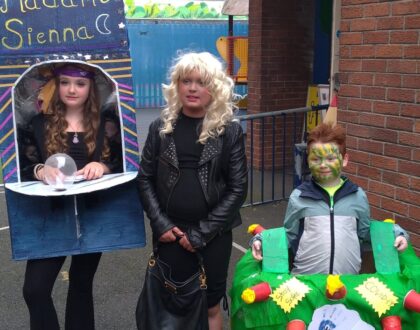 October 22, 2021
June 22, 2021
---
Sorry, there was a problem.
Twitter returned the following error message:
Could not authenticate you.
---