---
Halloween Celebrations In St Audoens
Each year the costumes for Halloween get better and better and this year was no different.
We must have the best school in the country when it comes to Halloween costumes.
All the children (and parents) put in so much effort.
We also had help from Ruka and Selina. The spent hours doing the face-painting for the children and we're so grateful for all of their help.
Recommended Posts
June 27, 2022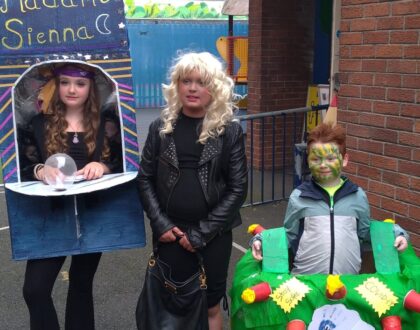 October 22, 2021
June 22, 2021
---
RT @charliemackesy: For the schools going back today. A very brave journey.. https://t.co/0bD0Qo3Jpn
RT @poetryireland: Part of our Poet in Residence's work is engaging with schools to help foster creativity and a love of poetry in children…
---