---
First Holy Communion
We had a very special ceremony on Sunday 18th of May in St. Catherine's Church, Meath St. , when the boys and girls of 2nd class received their First holy Communion.
17 boys and girls received First Holy Communion on the day and they were an absolute credit to their families, our school and our parish.
Our class made history on the day as they were the first group to make Holy Communion on a Sunday in our parish and they were also the first class to receive their First Holy Communion in our beautifully renovated church.
Our class would like to thank their families, Anita, Fr. Niall, Fr. Richie and the staff of our school for preparing them for this special day and sharing in such a lovely ceremony.
Recommended Posts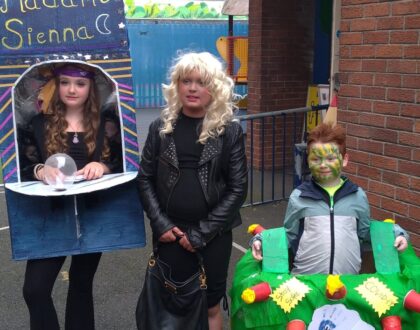 October 22, 2021
June 22, 2021
March 6, 2020
---
Sorry, there was a problem.
Twitter returned the following error message:
Could not authenticate you.
---