---
First Holy Communion 2016
On Sunday May 15th our 2nd Class made their First Holy Communion. It was a wonderful day for all involved. The children did a huge amount of work and preparation with Ms. Johnston and Anita and they were fantastic at their jobs!
The boys and girls looked beautiful and made their families so proud. It was a lovely ceremony and as always we would like to thank all those who supported the boys and girls; Fr Niall, Fr Richie, Anita, the Parish Team, our wonderful choir and of course Ms Johnston! Thank you also to all of our great parents.
.
Sarah Joy and Ms. Dempsey, with Ms. Fleming, Ms. Arntz, Ms. Healy and Ms. Fleming have done a truly amazing job with our choir this year. Thank you to all of the children who gave up their time to represent the school and sing so well!
It is Anita's last communion with us as she's retiring at the end of the year. We'd like to pass on an extra special thank you from the school. Each year Anita goes above and beyond with her help in preparing the children for their First Holy Communion and we really appreciate all of her amazing efforts.
Ms. Meagher surprised the children with a return visit for their special day and everyone was really excited to see her, as always.
Well done 2nd class, we are very proud of you!
Recommended Posts
June 27, 2022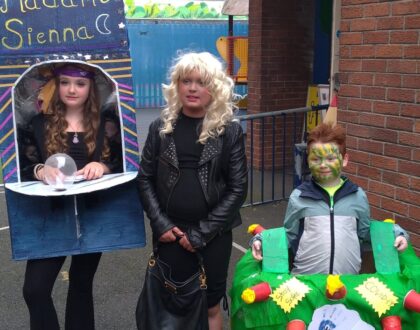 October 22, 2021
June 22, 2021
---
Sorry, there was a problem.
Twitter returned the following error message:
Could not authenticate you.
---