---
Cultural Visit to The Marsh Library and St Patrick's Cathedral
Today we very very luck to be invited to Marsh's Library and St Patrick's cathedral for a school visit.
Marsh's Library is the oldest Library in Ireland and it's where many of Ireland's famous authors went to research before they wrote their masterpieces. James Joyce and Bram Stoker were two of the authors that spent a lot of time in the reading rooms here.
In Marsh's Library we saw some of the oldest books in the country and went on a treasure hunt to find some of the authors that frequented there and the book thief who would steal the expensive books.
In St Patrick's Cathedral we learned about St Patrick and where he Christened the Irish people. We also learned about where the phrase 'chancing your arm' came from.
We had a wonderful day and would like to thank all the staff of Marsh's Library and St Patrick's Cathedral who made our trip so enjoyable.
Recommended Posts
June 27, 2022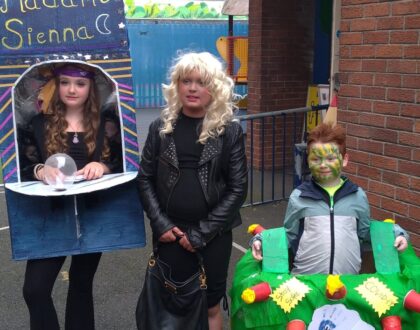 October 22, 2021
June 22, 2021
---
Sorry, there was a problem.
Twitter returned the following error message:
Could not authenticate you.
---