---
Green School: Our Insect Hotels
As part of our mission to achieve a Green Flag for the school we decided to build some insect hotels to help the insect population in our environment, thrive. The insect hotels give an area for insects to live, this helps control the number of pests in the area, which then helps with our garden in the school.
We were assisted by staff from DCC who showed us the different types of materials that the insects like to live in and how our hotels would house various bees, ladybirds, spiders, woodlouse, centipedes and butterflies.
Each group decided on which materials they wanted for the four sections of their hotel.
Each class got to finish an Insect Hotel that will be placed around the school grounds by Albert and Stephen.
Room 10's Hotel
Room 9's Hotel
Room 8's Hotel
Room 6's Hotel
Recommended Posts
June 27, 2022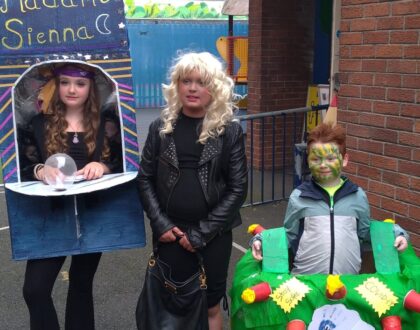 October 22, 2021
June 22, 2021
---
Sorry, there was a problem.
Twitter returned the following error message:
Could not authenticate you.
---