---
Book Worms in Room 7
In Room 7, we have kicked off our new school year to a great start by getting stuck into some great books.
We are very lucky in St. Audoen's that we have a library full of books from top authors like Roald Dahl, J.K Rowling, Roddy Doyle, Judi Curtain and much more. So to show how much we loved reading, the students in Room 7 along with the help of their parents took pictures of themselves reading at home while during their favourite past time. We have some really impressive students who enjoy doing gymnastics while reading or karate or even working out.
Making time in our busy evenings for some relaxing time with a good book is so important. We are really striving this year to get every student reading at home for at least 30 minutes. The pupils have responded so well to this and are really trying.
We have started a really good programme called Accelerated reading, the students all get to take a quiz of 10 questions after they finish each book. This helps to see, have they understood the content of the book they  have just read. We are having a reading marathon where we aim to reach a record of the whole class reading 30,000 words altogether by Christmas.
Let's get reading!
Recommended Posts
June 27, 2022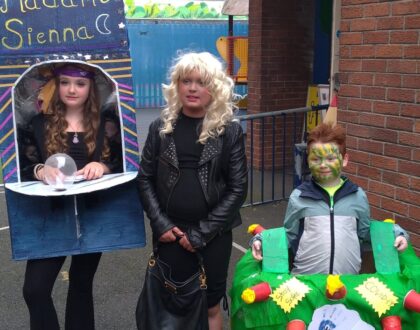 October 22, 2021
June 22, 2021
---
Sorry, there was a problem.
Twitter returned the following error message:
Could not authenticate you.
---