---
Aistear Time!  
Over the last few weeks we had great fun playing doctors and hospitals where we explored the theme of 'people in our community'.
We built hospitals with many different types of rooms using our amazing wooden blocks and Lego. We also made doctors bags and talked to each other about all the important things that doctors might need to keep in case of an emergency.
At the junk art table, we used our imaginations to construct different items such as doctor's watches, medical service helicopters and we even made a Summer rain catcher! How amazing is that!
We looked at our class as a community too and made jixsaws of ourselves and timelines of all the toys and games we liked when we were younger and those we like now. It was a lot of fun and we learned a lot too! 
Recommended Posts
June 27, 2022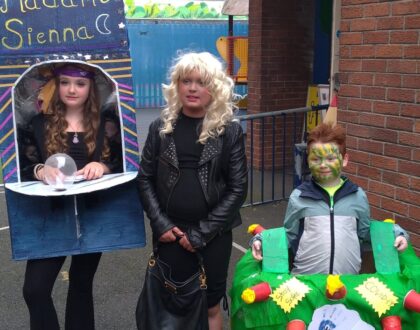 October 22, 2021
June 22, 2021
---
Sorry, there was a problem.
Twitter returned the following error message:
Could not authenticate you.
---