---
Proclamation Day in Room 6
Room 6 had a very enjoyable time celebrating Proclamation Day with the rest of our school. We watched the Irish flag being raised outside our school, discussed and wrote our own Class Proclamation, which highlights our vision for the children of Ireland over the next 100 years. Later in the day, we joined Room 1 and 2 to watch an Irish film, during which Ms. Quigley gave us popcorn and green milk. As well as that, we joined the céilí in the hall where 6th class helped us practice our Irish dancing steps.
Overall, it was great way to commemorated 1916.
Recommended Posts
June 27, 2022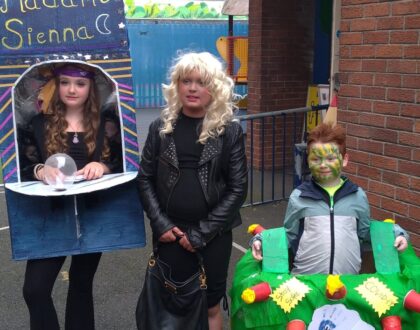 October 22, 2021
June 22, 2021
---
Sorry, there was a problem.
Twitter returned the following error message:
Could not authenticate you.
---