---
2nd Roots of Empathy Visit
All of 2nd class were very excited to catch up with baby Grace last week for our 2nd family visit. She looked beautiful and festive in her green dress. Time is passing quickly-Grace is now 5 months old! She has grown so much and was smiling, sticking out her tongue and carefully watching all that was going on.
The children learned about how babies cry to get their needs met and are becoming more aware of non-verbal communication.
Recommended Posts
June 27, 2022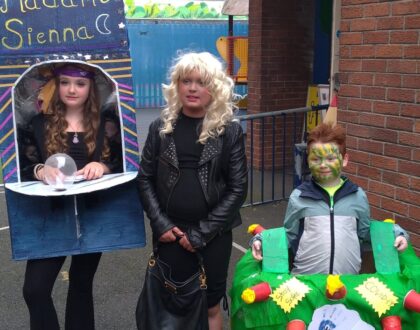 October 22, 2021
June 22, 2021
---
Sorry, there was a problem.
Twitter returned the following error message:
Could not authenticate you.
---