---
2nd Class Hurling
On Wednesday 17th of June 2nd class played their first hurling match ever. All the months of hard training and preparation culminated in this local derby, our clash with Francis St. The sun was shining and the boys and girls proudly wore the school kit for the occasion.
St. Audoen's started strongly, with some great team play resulting in the opening goal, scored confidently by Mark. Francis St. looked strong from the puck out but our full back line of Piotr, Evan and Dino ensured nothing was getting past and cleared the ball up the field to Mario who scored the 2nd goal of the match. Another goal was quickly scored by Christopher  and after a spell of great work, with some fantastic displays from Troy, Daire and Jennifer we were awarded with a hard won goal by Maleek, bringing our lead to 4-0.
Francis St quickly regrouped and scored 2 goals before half time. The second half was a tougher contest, with both teams fighting for the win. Karl Hanley, made a few great saves but was beaten quickly after the restart by Francis St.  This was  followed soon after by a converted penalty for the opposition, tying the game at 4 goals a piece.
St. Audoen's dug deep when they needed to with Karol winning some great ball and Christopher scoring a penalty to give us the lead.  The dying minutes were extremely tense, during which we were unlucky to score an own goal after a scramble to clear the line.
We couldn't have asked more of this team when we needed to. Karol took a great puck out which was won by Daire, a lovely display of team work saw him pass to Mario who set Christopher up for the match winner. His wonderful goal put us 6-5 in the lead with a minute to go.
Francis St. weren't giving up and came at our defence again in a nail biting finish which saw full back Evan and corner back Dino, combining to clear the ball to safety. It was a triumphant finish for us, congratulations to all involved with everyone playing their part superbly.
We are looking forward to the bright future of these stars, keep up the hurling over the holidays!!
Recommended Posts
June 27, 2022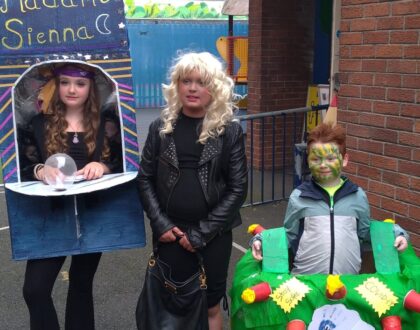 October 22, 2021
June 22, 2021
---
Sorry, there was a problem.
Twitter returned the following error message:
Could not authenticate you.
---