---
Room 10; Our 1916 Walk
What a lovely spring day for a walk! Today local historian John facilitated a history trail from the school through the Oliver Bond, ending up in Mendicity! We are very lucky to have such history on our doorsteps! We heard several stories about the women, children and indeed the soldiers during the rising. We even sat on a seat used by Daniel O' Connell when he was on the board.
Recommended Posts
June 27, 2022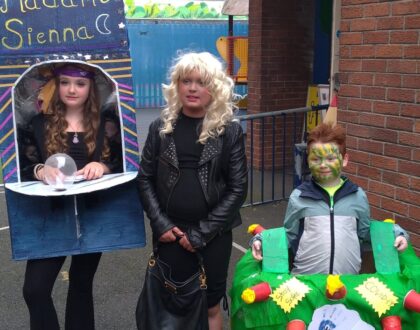 October 22, 2021
June 22, 2021
---
Sorry, there was a problem.
Twitter returned the following error message:
Could not authenticate you.
---