---
1916 Commemoration in The Temple Bar Tradfest
St Audoen's school was chosen by RTE to help commemorate The 1916 Rising in the Dublin Trad Festival. RTE used the poem The Spark by Joseph Mary Plunkett to highlight the feeling of the country at the time.
The children had to tie local stories that inspired The Rising. RTE filmed the children at the sites of these events.
This was where Robert Emmett was hung in 1803. His proclamation and attempt at a rebellion in 1803 inspired the leaders' proclamation in 1916.
Katelyn spoke of the bravery of Éamon Ceannt who held off the British on Marrowbone Lane with 20 times less men than they were facing. Their courage stopped the British from getting through to Dublin Castle and they only surrendered when ordered by Paraic Pearce
Rhys spoke of Séan Houston's stronghold at The Mendicity Institute. Houston and 26 men helped hold off The British to give Ned Daly time to setup arms at The Four Courts
Chloe spoke about Ned Daly, the youngest leader of The Rising who held off almost to the very end.
Daire and Aron spoke of the final Stronghold on North King Street and how close the graveyard where the leaders of the Rising were buried. The execution of the leaders and the courage that the men and women of The Rising showed, inspired the Irish to rise together to make the free Ireland that we live in today..
Recommended Posts
June 27, 2022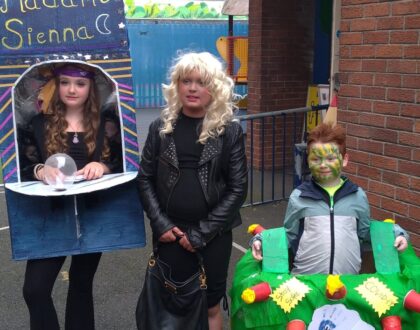 October 22, 2021
June 22, 2021
---
Sorry, there was a problem.
Twitter returned the following error message:
Could not authenticate you.
---